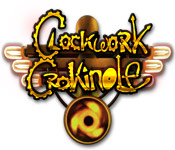 Clockwork Crokinole Game Overview
Enjoy this classic tabletop game of Crokinole redesigned as an exciting new casual game experience in Clockwork Crokinole! Position your discs on the board to maximize your points while removing your opponent's discs in the process. Achieve a high score in the progressively difficult arcade mode or play classic mode and be the first to reach the target score!
Incredible gameplay
Un-lockable strategy rewards
2 exciting modes of play!
Here at White Fuzzy Games Clockwork Crokinole is available for free download. You can play the downloaded copy of the game with full experiance for 60 minutes for free. After that you are to decide whether you liked Clockwork Crokinole and if you would like to purchase it.
Please write your impressions and thoughts about Clockwork Crokinole on the reviews page, and they will be published here on this page.