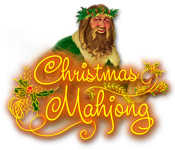 Christmas Mahjong Game Overview
On this wintry night you can plunge into the magic of the traditional Christmas story in the spirit of Dickens and play mahjong in six unique locations! Earn trophies and use special golden tiles and rare wandering tiles to earn more points on your rise to victory. Complete over 100 unique levels in six unique locations, discover classic and dynamic layouts, and collect heaps of gifts on Christmas night! Give yourself the gift of Christmas Mahjong and all the trophies will be yours!
Over 100 Christmas-themed levels
Over 6 hours of gameplay
Bonuses and trophies
Here at White Fuzzy Games Christmas Mahjong is available for free download. You can play the downloaded copy of the game with full experiance for 60 minutes for free. After that you are to decide whether you liked Christmas Mahjong and if you would like to purchase it.
Please write your impressions and thoughts about Christmas Mahjong on the reviews page, and they will be published here on this page.